Autumn and winter in Merano
Golden Autumn in Merano
Experience the Golden Autumn in Merano with all the stunning colours and take advantage of our suggestions for an unforgettable autumn in Merano. Enjoy the beautifully sunny autumn days in the Merano region and take yourself for peaceful strolls along the Algunder Wine Trail while soaking up the colourful landscape and admiring the clear view of the mountains.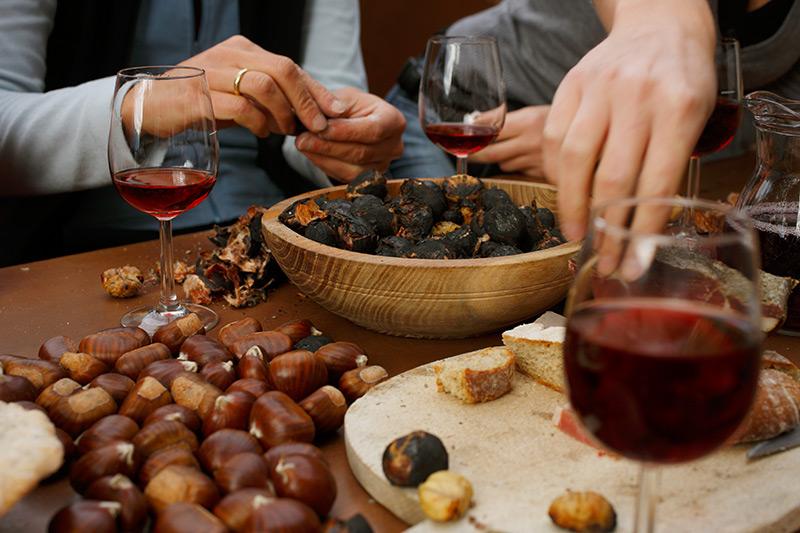 Autumn time – pure bliss
Merano autumn-time also means Törggelen-time, a dream of roasted chestnuts and young wine. That's why every year the traditional wineries and taverns invite you to taste their homemade specialities; Schlutzkrapfen (spinach dumplings), home-made sausages, salted meet with sauerkraut and dumplings and of course sweet doughnuts and roasted chestnuts. Törggelen is the enjoyable way to revive the old traditions, sit together comfortably and celebrate a successful autumn harvest.
Meraner Traubenfest (grape festival) & Merano Wine Festival
In autumn Merano offers a wide range of events. The most popular ones are the Meraner Trauberfest (grape festival) and the MeranoWineFestival. The procession of the grape festival celebrations includes dozens of marching bands and cultural associations keeping alive the spirit of South Tyrolean traditions while providing an everlasting testimony of music, traditional costumes and cultural history.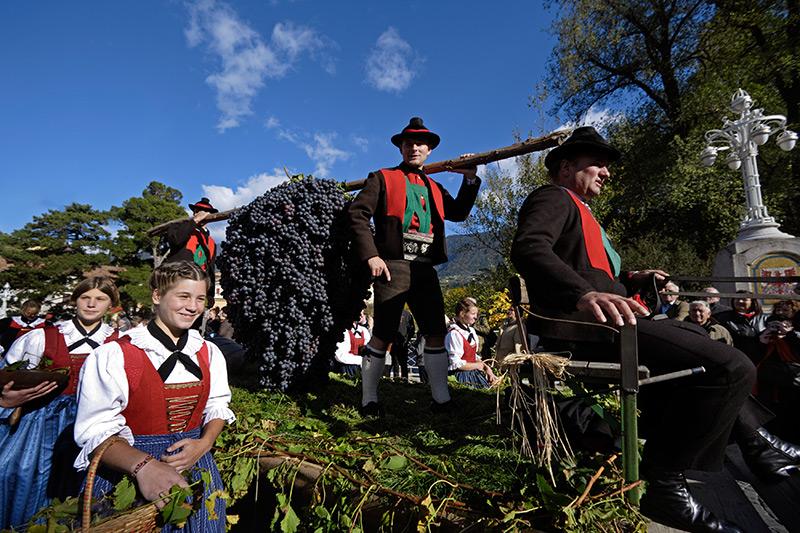 Winter holiday in Merano
Whether it's a day of winter sports in one of the five ski resorts in the Merano region (Merano 2000, Mount Vigiljoch, Pfelders, Schwemmalm, Schnalstal Glacier) or a leisurely winter stroll through the impressive natural landscape of Merano and surroundings – everything is possible here.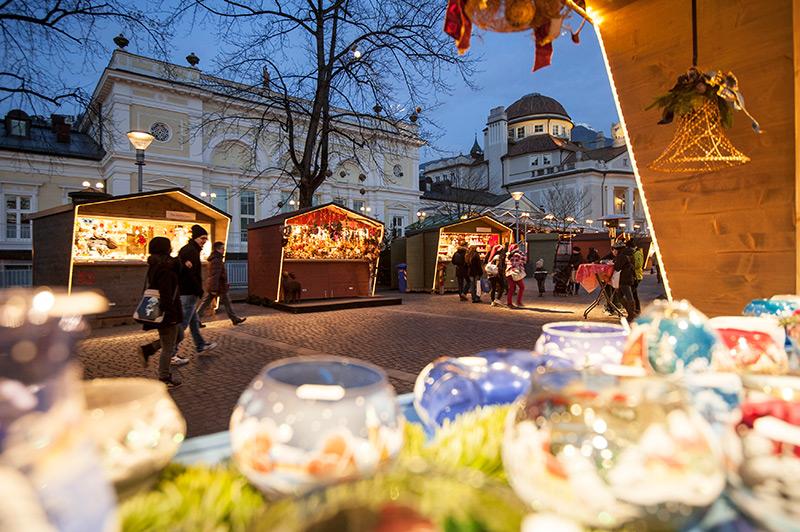 Christmas in Merano
Spend contemplative Christmas days in beautiful Merano, South Tyrol. A special feature is the Merano Christmas Market, which is open until 6th January. Here you can enjoy the Christmas atmosphere even after the holidays.
Winter athletes watch out!
The Merano region offers a huge range of winter-sport opportunities. Whether you love cross-country skiing, ski touring, snowshoeing or winter hiking, tobogganing or ice climbing, the surrounding ski resorts offer a wide range of activities to suit everyone's needs. A special experience is the romantic horse-sleigh ride through the snow-covered winter forest.

The closest ski area is Merano 2000 (about 15 min. away). This is a very popular destination for families because it offers a lot of variety and action.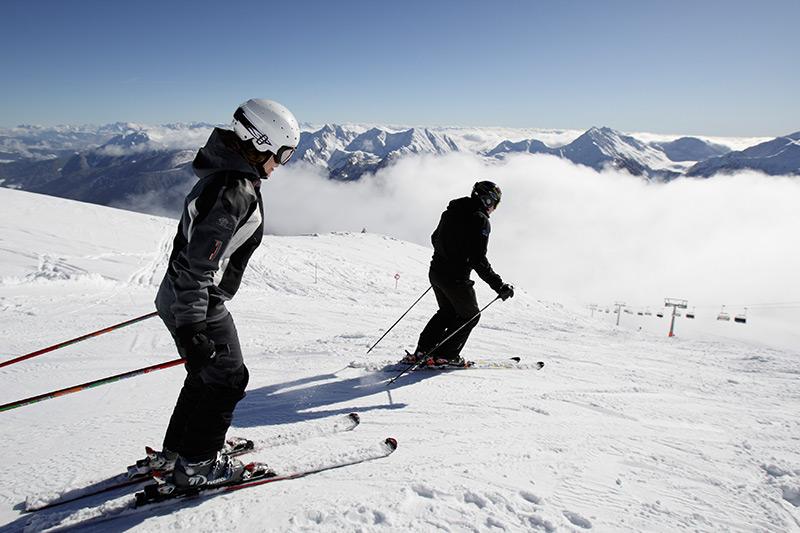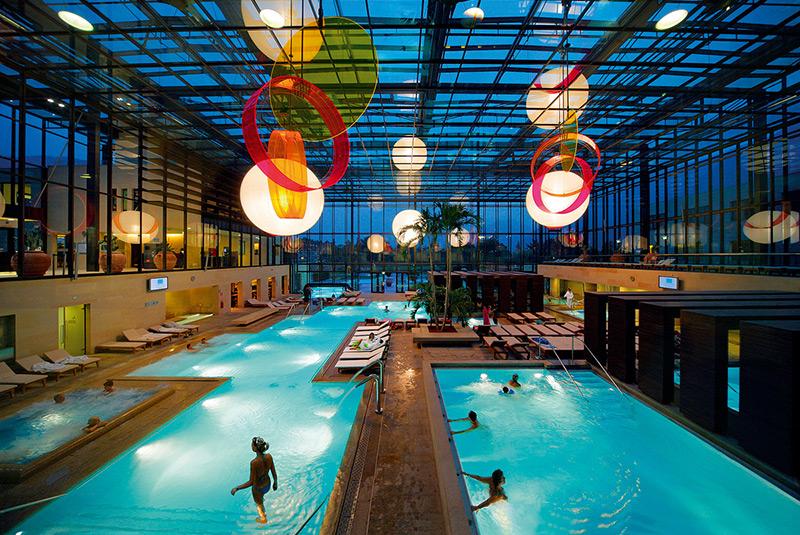 Time out at the Terme Merano/Therme Meran
We have a business partnership with Terme Merano/Therme Meran – this allows you to get discount tickets for the thermal springs and the sauna. It will be our pleasure to arrange appointments for you to have a massage or other treatments.